Apples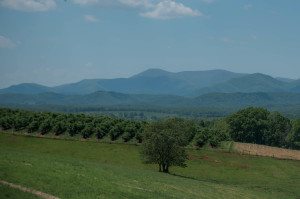 Love the tree until the leaves fall off, then encourage them to try again next year." – Chad Sugg
---
Apple Orchard

Seamans' Orchard has always grown the finest Virginia apples.
Throughout the farm, you'll discover pocket orchards filled with new and mature trees producing a wide variety of apples including:
The apples are harvested, packed and sold locally and along the east coast of the United States.

Pick-Your-Own Apples
September 16th & 17th, 2023
Saturday 9 am-4 pm, Sunday 11am-4pm
Pick Your Own…
– Red & Golden Delicious, September Wonder (early Fuji) Empire and Jonagold
– ½ bushels and bushels sold only
– Containers are provided
No pets please, SERVICE DOGS ONLY!
For more information call (434) 277-5824.
Also, like us on Facebook

  Be sure to click the drop down arrow on the 'Liked' button and click 'get notifications' to receive all our posts.
Since September 1996, Seamans' Orchard has hosted a pick-your-own apples' weekend on its farm. Every year on the third weekend in September you can celebrate the harvest season. Generations of Seaman's can be found on the farm helping continue this family tradition.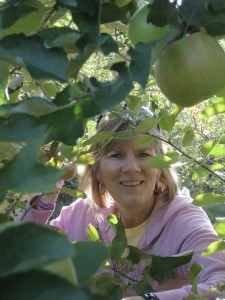 Families are encouraged to bring a picnic and their cameras to enjoy the spectacular view of the mountains and the bounty of our harvest.
We look forward to seeing you this fall.
 "Autumn seemed to arrive suddenly that year. The morning of the first September was crisp & golden as an apple" – J.K. Rowling